What is Vajazzling some may ask?  Vajazzling is a fantastic service that you can get your clients to up grade too from their Brazilian wax.  It is very easy to sell this add on service to your clients, and it doesn't take you long to do and it's a great way for you to make some additional money.  This is a great service to sell to your client if she is going on a honeymoon, vacationing with her love bug or just spending a lovely sexy evening home with her partner.
Once the Lady Garden has been freshly waxed you can apply nice jewels in the shape of flowers, stars, or butterflies onto her freshly mowed area, or she can design her own. These jewels are referred to as "Vajazzling".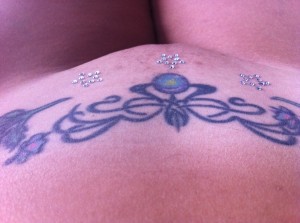 They are applied with self adhesive glue to an area that is dry and free from lotions and they usually last approximately two to three days, especially if she takes care to not be too rough in this area with washing and rubbing etc or by wearing tight fitting clothing.
After all a girl needs to take care of her diamonds!
They are applied firmly onto the top of the bikini area, just above the pubic bone area and can be adjusted into shape very easily with tweezers. They are becoming quite a hit across the world!
You can very easily upgrade your clients service, give her partner something to be happy about and make her feel secretly special all at the same time.
I have since heard some rumors about 'Pejazzling' becoming popular.  I am sure it will be a huge hit, especially with our wonderful, flamboyant gay male clients that like anything glittery!  Maybe you can encourage your female clients to bring in their male friends to get the Twigs and Berries waxed and have a nice jeweled display in the shape of a guitar or whatever else they might have out there onto his tackle.  I bet that is one secret that client won't be sharing with his friends over a beer one night in the pub!  But his partner will know and it can become their own little secret – (if he buys into it, of course!)
Jen Rutledge who is a master Vajazzling aesthetician in California once tweeted that she did a Vajazzling service on a seventy year old lady, who was celebrating her 50th wedding anniversary.  I bet her husband nearly died of fright seeing his wife's bare Lady Garden displayed with jewels on her lady bits!  I hope he made it to their 51st wedding anniversary after that delightful surprise, I bet he didn't stop smiling all week!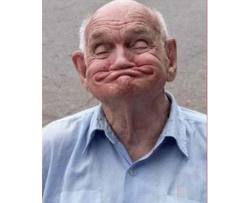 So on that happy note…."Happy Vajazzling my lovelies"